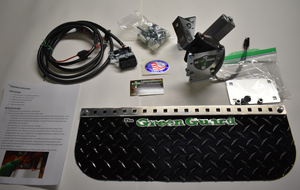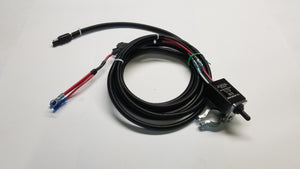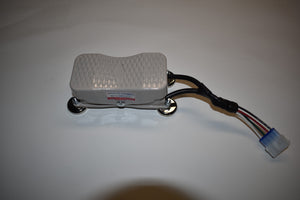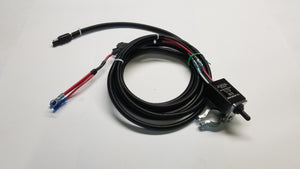 The Green Guard 'SLIM' - Complete Installation Kit w/Black Aluminum Guard
[NEW CONFIGURATION!  For Standers (also, zero turns & walk-behinds) with smaller decks (32s & 36s).  ONLY 4" WIDTH NEEDED TO MOUNT!  Even less if you are willing to overhang the edge of the deck - increasing the width of the deck.]
Complete Installation Kit:  (You will just need a few Tools:  Power Drill, 3/8" & 5/32" drill bits, Adjustable Wrench, Phillips Screwdriver, and a Sharpie.)  (Only Wrench and Phillips needed if you purchase 'No-Drill Kit'!)
[FREE SHIPPING!]       [NO SALES TAX!]
NOTE:  This unit uses a power window motor with a plastic worm gear.  It is acceptable for homeowner use up to light commercial use.
* Our HD model is recommended for Commercial Use.
If you would like to pay over the phone, please contact Stacey at 785-249-0121 between the hours of 7:45 am and 12:45 pm CST Monday - Friday.