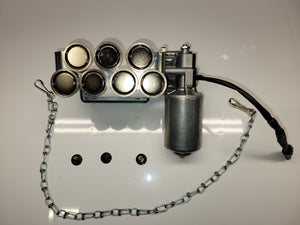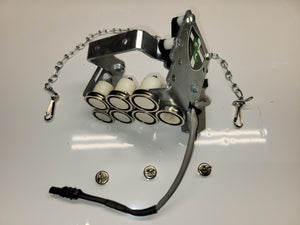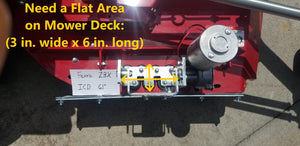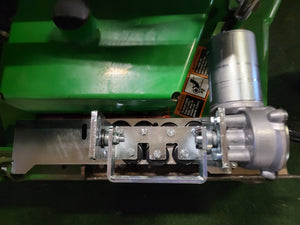 'No-Drill' Magnetic Mount Kit (Fits All models)
Optional Adder (No-Drill Magnetic Mount Kit:
* Magnetic Base for The Green Guard (Fits All Models).
* (3) Magnetic Cable Tie Mounts.
* Safety Lanyard.
(Allows you to install 'The Green Guard without drilling.)

A Video Demonstration can be found here.
Note:  Does not include Base, Swing Arm, & Motor.  Those are only shown for reference purposes.
Note 2: For Magnetic Base to mount securely, you need a flat spot on the mower deck that is ~3" wide by 6" long.  The center of this mounting area should be no more than 3.5 inches from the edge of the deck.  Also, if you don't wish to overhang the deck, the center of the mounting area should be no less than 2" from the deck edge.