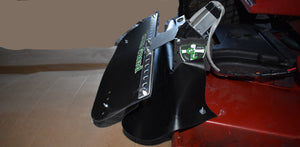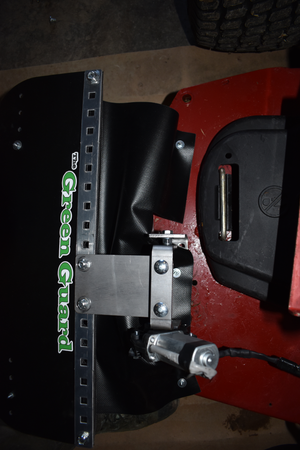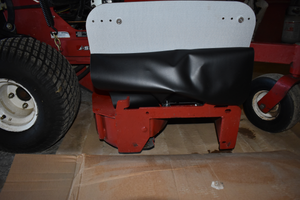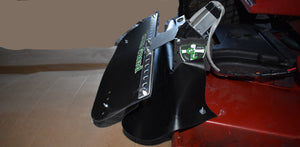 Dust Blocker
Are you having issues with grass & dust kicking back towards you, with the guard in the part-open position?  Purchase the dust blocker to solve that problem.  The dust blocker is made of a heavy-duty fabric that bolts to the top of your guard.   The other end of the dust blocker contains cup magnets that secure it to the top of the mower deck.   It covers the gap between the top of the guard and the mower deck, as the guard opens and closes.  A 1/2" wrench is needed for installation.  Or, if you purchase at the same time as your complete installation kit, we will attach it to the top of the guard for you.
Full Color Instructions Included.
Demonstration & Installation Video can be found here.