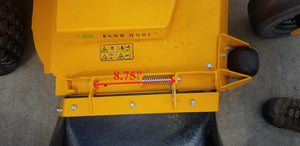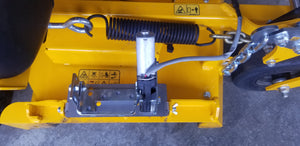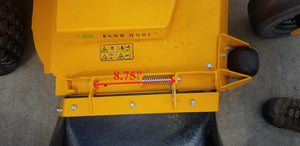 Wright - 'No-Drill' Mount
No-Drill Adapter Plate for Wright Mowers with Aero Core Decks (8.75" between mounting holes). 
Bolt this adapter plate through the holes that originally secured the OEM deflector.  Then, bolt 'The Green Guard' to this plate.  No Drilling Required.   Works with all 'The Green Guard' models.  Also, works with our 'no-drill' magnetic mount kit, if you want your Green Guard to be easily removeable.